Posted by Paul Hoyle on 12th Sep 2023
Introducing the incredible Heckler SL, a true trailblazer that effortlessly combines state-of-the-art components with Santa Cruz's signature design and ground breaking technologies. This beast is here to redefine your trail riding experience, delivering a thrilling, natural handling trail bike that's as nimble as it is dynamic, ready to conquer even the most challenging terrain with ease. And when it's time to tackle those daunting climbs, the powerful 60Nm Fazua motor unleashes a surge of assistance that'll have you scaling ascents with a grin that just won't quit! Get ready to elevate your riding game with the Heckler SL!
Click here to view our full range of Santa Cruz Heckler SL's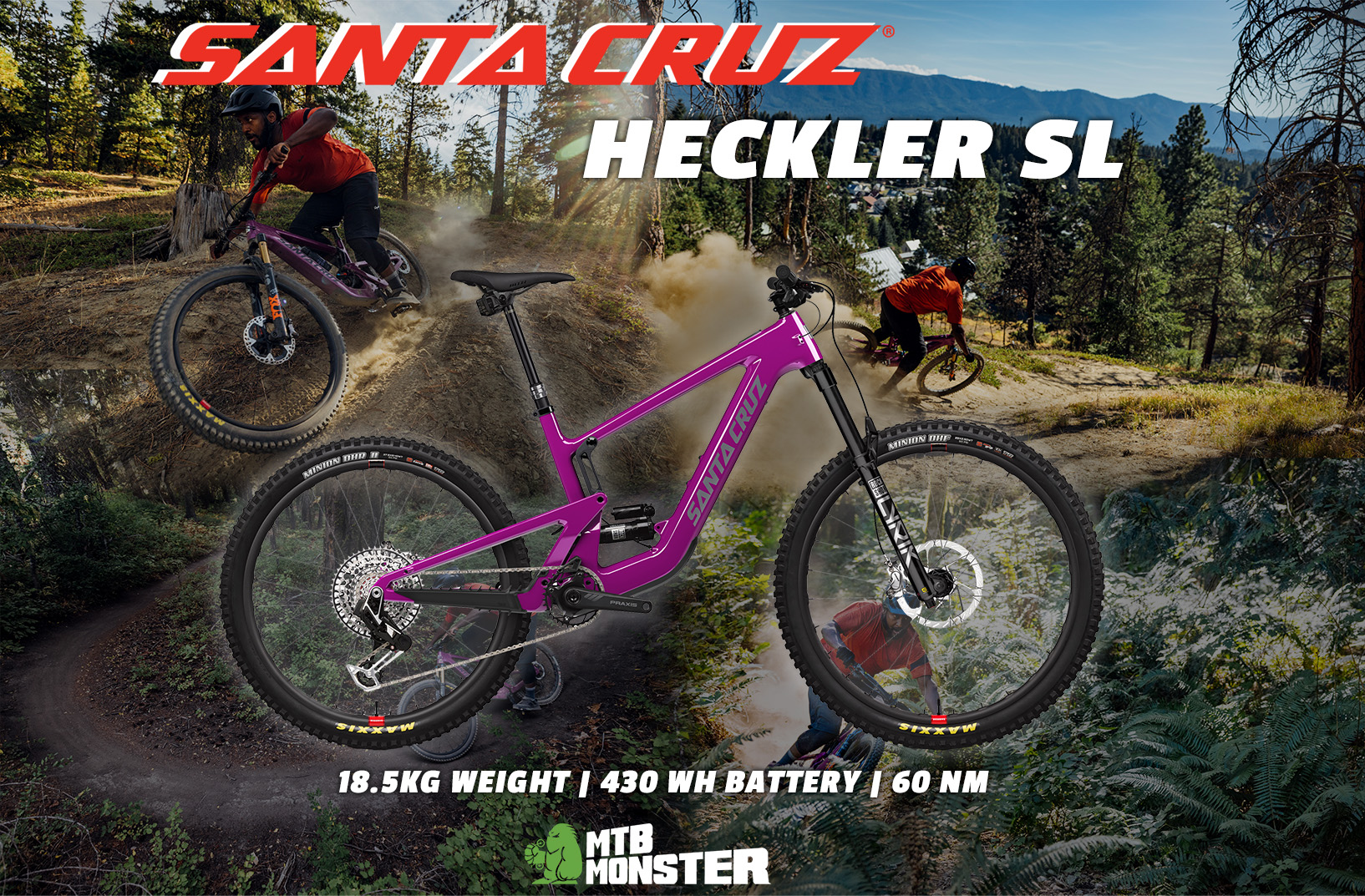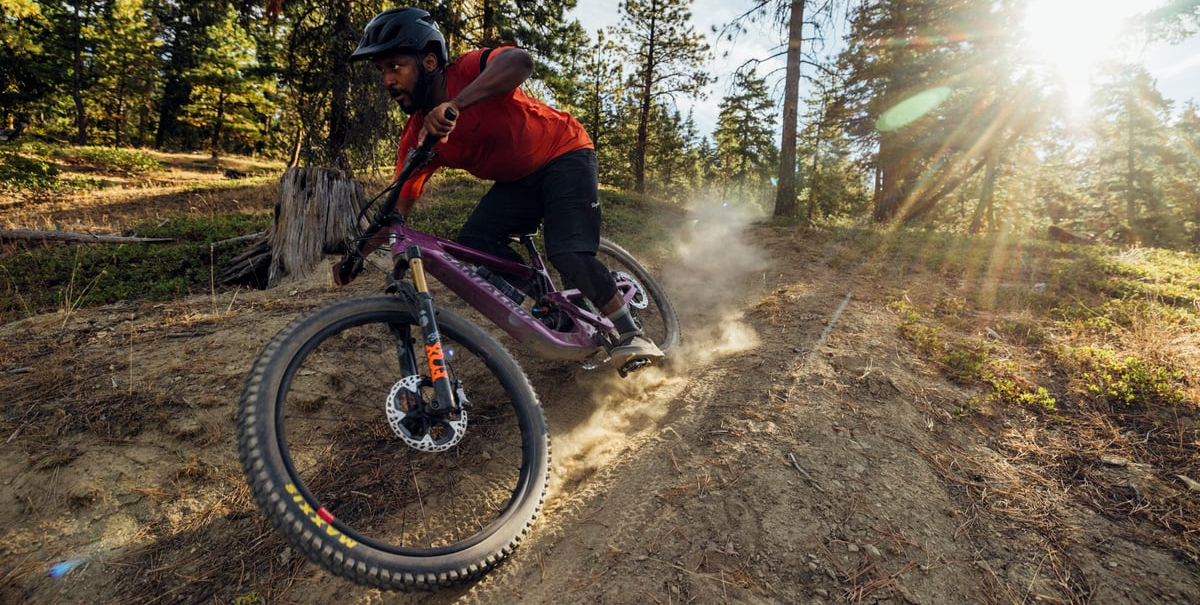 Fast, light or powerful - choose all three

Why settle for just one when you can have it all: the agility of a lightning-fast sprinter, the weightlessness of a feather in the breeze, and the commanding power of a force of nature, the Heckler SL is built for performance that will leave you exhilarated and unstoppable on any adventure.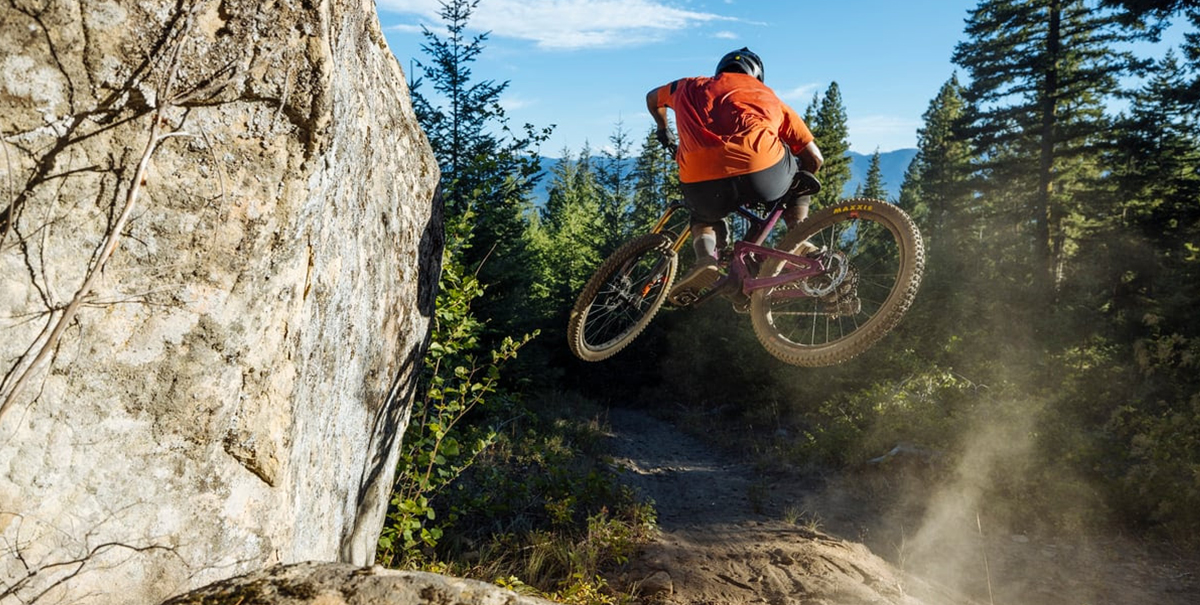 Just with the added power of an e-bike.
The epitome of e-bike excellence! It's a lightweight, powerful, and high-range wonder that's set to revolutionize your riding experience.
Weighing in as a featherweight champion, it zips through trails effortlessly, while its powerful motor delivers a turbocharged ride that'll leave you thrilled. With an impressive range, it extends your adventures like never before.
The Heckler SL combines Santa Cruz's legendary on-trail performance with the Fazua mid-power compact drive unit. This fusion results in a bike that's truly exceptional.
Boasting 150mm of VPP™ suspension, mixed-wheel setup, and progressive geometry, the Heckler SL handles like a dream, making your trail journeys pure delight. It's not just an e-bike; it's your passport to limitless trail excitement!
Drive-System

A Powerful Fazua Ride 60 motor delivers 60 Nm of torque, providing a more natural power delivery. Powered by an integrated and compact 430Wh battery, capable of scrambling up a steep ascent whilst remaining manoeuvrable on the descents.Experience the exhilarating might of the Fazua Ride 60 motor, a true powerhouse that surges with an impressive 60 Newton-meters of torque. This remarkable motor doesn't just provide power; it crafts an exquisite symphony of performance, delivering a supremely natural and thrilling ride that will leave you in awe.

But that's not all – this motor is seamlessly integrated with a compact 430Wh battery that's nothing short of extraordinary. When the trail turns steep and challenging, this dynamic duo springs to life, propelling you effortlessly up those daunting ascents. And when it's time to descend, fear not, for this incredible combination ensures your bike remains as nimble and agile as ever.

Prepare yourself for a ride that defies expectations, where power, agility, and exhilaration combine to create an experience that's nothing short of phenomenal. With the Fazua Ride 60 motor and its trusty 430Wh battery by your side, every trail becomes an adventure waiting to be conquered.
Drive-System Controls

Get ready to be blown away by the ingenious design of this system, which boasts not one, not two, but three incredible assistance modes! It's like having a symphony of power at your fingertips, each mode tuned to perfection to cater to your every riding need. Whether you're looking for a gentle nudge to ease into your ride or a turbocharged boost to conquer challenging terrain, this system has you covered.

But the excitement doesn't stop there. Picture this: You're out on an adventure, and suddenly, you need a little extra help off the saddle. That's where the walk assist feature comes into play. It's like having a trusty companion by your side, effortlessly guiding you forward on foot.

And that's not all – this system is designed with modern convenience in mind. Say goodbye to the hassle of running out of battery on your devices because it comes equipped with a USB-C charging port. Now, you can charge your gadgets on the go, ensuring you stay connected and powered up no matter where your ride takes you.

In summary, this system isn't just intuitive; it's a game-changer. With its array of assistance modes, walk assist, and the added bonus of a USB-C charging port, your riding experience is about to reach a whole new level of exhilaration and convenience. Get ready to embark on a journey like no other, where innovation meets excitement with every pedal stroke.
Click here to view our full range of Santa Cruz Heckler SL's
Find your electrifying ride:
All day capable trail focused e-bike.
TRAIL BIKE:
● Full-power
● Longest range
● Our biggest battery (720wh)
Our lightest, mid-power trail e-bike.

TRAIL BIKE:
●Light
●Powerful
●Surprising range

Our biggest hitting e-bike.
BIG MOUNTAIN:
● A personal chairlift
● Full-power
● 630wh battery
Range Guide